A fast site without slow down.
You've always dreamed of it, haven't you?
A slow site doesn't please anyone, neither you nor your visitors.
It's like the queue at the post office.
You wait your turn quietly, but it's not moving forward.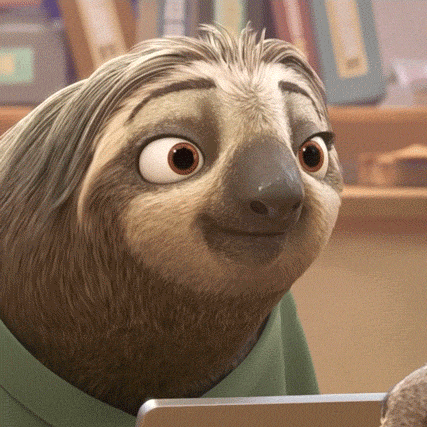 For your visitors, it's the same thing.
They don't want to wait 15 seconds each time they want to display a page on your site.
So today, I'm challenging you:
Boost the performance of your site…
by reducing page load time as much as possible!
As it is a problem that I often encounter on my clients' sites, I preferred to cook up a complete article with a simple and effective action plan without having any technical prerequisites.
For years, with the latest technologies, modern designs and increased interactivity, web pages are getting bigger and bigger.
The problem is that without a performance policy, your site will never be fast by default.
So, did you know that with some good advice, an accurate configuration and the right plugins, it is quite possible to have a fast WordPress site, that loads in no time at all?
One day, a customer contacted me, because he couldn't take the slowness of his site any longer, several service providers had gone through it without necessarily improving the situation.
So after an audit I did, I identified a number of problems and opportunities that were not being exploited.
I have therefore implemented the concrete actions I describe in this article, and the results have exceeded even my expectations. On some pages, load time has been reduced from 7 seconds to only 1 second, which is 7 times faster.
Can you imagine?
And the worst part is when I looked at bounce rate, before and after. I couldn't believe my eyes, I felt like I was HALLUCINATING!
As a picture is worth a thousand words, I made you a screenshot of Google Analytics.
We have gone from a bounce rate of about 75% to almost 5%, we can say that the change is radical.
As a reminder, bounce rate represents the percentage of visitors who enter the site and then leave ("bounce") rather than continuing to view other pages within the same site, according to Wikipedia. Thus, the lower the bounce rate, the more your visitors read your different contents and browse your site. A very high bounce rate can be a sign of a bad internal linking, poor content, or a performance problem as in the above case for example.
All this to tell you that YES, a site that loads quickly is so important for its business.
In this article, I will describe the different factors that negatively impact the load time of your site.
Then I will give you all the setup actions to significantly improve this load time.
How to optimize the performance of your site
The load time is an important, but delicate topic: it depends on many factors. Fortunately, there are very simple ways to significantly improve the speed of your site.
First of all, before I give you a number of tools to set up, I will explain what can slow down a website:
A theme that is too heavy (too many features, tons of files to load, tons of very greedy effects, etc.);
Too many activated plugins or too many heavy plugins (Visual Composer, Revolution Slider, etc.);
A bad web host (does not support traffic, etc.) or an offer that is too small compared to the site;
Images too heavy to load;
Too many custom fonts;
No caching;
An outdated version of PHP;
Too many calls to external resources.
There are many online tools available to determine, more or less, the exact load time of the site in order to find out where any problems are coming from.
To name a few:
I don't recommend Google's PageSpeed Insights tool, in fact, it assigns a score out of 100 according to criteria that only it knows. In addition, a very slow site (10s of loading), but with a lot of optimization, appreciated by Google, can have a very good score, while a site that loads quickly in less than 2s can get a lower score.
Now that you have a better grasp of the context, let's dive right in.
5 Steps to Accelerate WordPress
Come on, roll up your sleeves. First of all…
1. Activate PHP7 on your web host
PHP is the server programming language used by WordPress.
This language is regularly updated and maintained by the PHP Foundation, the aim being to improve the performance, security, and functionality of the language.
PHP 7 is the new major version of PHP that was released at the end of 2015 (version 7.3 was released in December 2018).
In terms of performance, it's simply incredible.
A WordPress site can load twice as fast with this version of PHP, and that's no joke. Unfortunately, many websites still remain on outdated versions of PHP.
How to update your PHP version? It's on your web hosting service that it happens.
On some web hosting services, you have the cPanel software at your disposal. On the latter, you have a "Select PHP version" module.
Warning: Be careful though, your site may be broken after the version change because of a plugin that would not be compatible with this version of PHP (it happens to me with Revolution Slider in particular). So, if you can, first do a test on a local server, for instance.
In fact, it is unlikely to happen with recent sites and up-to-date plugins, but you never know.
Warning 2: Version 7.1 may cause errors unlike version 7.0, again due to plugins, themes and other older versions of WordPress.
2. Caching your site
Another great aspect to significantly improve the load time of the site is website caching.
The principle of caching is simple:
Why download again all the resources of the website each time the page is loaded, when it would be enough to download the resources only the first time they are loaded, then reuse them as we want.
And believe me, the results are amazing.
The first load time of the site can be, for example, 5 seconds. Then, during the second load time with a caching system, it decreases to 1 second or even less.
Thus, a visitor who comes to your site regularly will always have a site that loads very quickly thanks to the caching mechanisms.
That's not insignificant, is it?
As you have chosen WordPress for your site, the CMS makes it even easier with several caching plugins.
The one I recommend the most is called WP Rocket.
It is simply the best on the market, and in addition, it is developed by very competent people from the French WordPress community.
It certainly is not free, but at about $50 to have a really fast site, it is a fair trade.
If you decide to use WP Rocket, when activating it, go to the settings (static files) and enable the minification and concatenation of CSS/JS resources (in as few files as possible).
Also enable gzip compression of CSS, JS, Google Fonts and iframes files, and mobile caching to provide a better experience for mobile users.
Be careful though, the plugin cannot guarantee that its "aggressive" configuration will work with your plugins and theme.
Indeed, I have quite often seen a plugin or a theme that had design problems because of the configuration of WP Rocket, so you will have to add the link of the Javascript or CSS resource in the files to exclude.
If you prefer a free solution, you can install some plugins like Simple Cache or W3 Total Cache (but the quality is not the same).
Speed up your website with WP Rocket
Turn your site into a rocket with the most powerful caching plugin recognized by WordPress experts.
3. Compress the images
Images are the number two problem I encounter on most sites, after caching.
So yes, your site is definitely nicer with beautiful images, but you don't realize that sometimes just one image can ruin your site's load time.
One day, I came across a person who had a problem with his site, it had an unusually long load time.
I ran an analysis and found the following:
The home page loaded several 8MB images 🤤
I don't know if you can visualize the weight of that, but it's huge.
So you know, as a general rule, a web page should not exceed 2MB.
So we killed the load time of our site with an image that had huge dimensions and was simply too big.
The solution to this problem can be found in two stages:
We reduced the dimensions of the image: instead of having a basic image 8000px wide for example, we reduce it to 1920px. The worst part is that your site will never need such a large image, it always displays a smaller image size, so be careful.
We compressed the image to gain weight: We lost a little bit of quality, but it was almost impossible to see even with a trained eye (I recommend a compression ratio of 70% if you want to gain a lot of weight).
Which plugin to use?
Here again, the developers of WP Rocket offer us a very efficient in-house plugin: Imagify.
The latter will optimize all the images you add to your media library.
This is a freemium model, which means that you will be entitled to a maximum quota per month free of charge, otherwise you will have to switch to a paid offer.
If you prefer a free plugin, I can recommend EWWWW Image Optimizer.
4. Enable "Lazy Loading"
This method is simple: the images are downloaded and displayed only when the user scrolls through the site.
Thus the loading time of the site is much faster.
Because instead of loading the images before the total load time of the site (and therefore losing, for example 1/2s), they are downloaded after the total load of the site, therefore after display.
This technique is interesting for sites containing pages or posts with many images (this is the case with this post).
This option is available directly with WP Rocket.
5. Correctly manage your plugins
A significant part of the performance problems in WordPress comes directly from the plugins that are added.
And yes, each plugin contains a number of files, and sometimes also fills the database with information of all kinds.
So how many plugins should you install on your site?
You have understood that not all plugins are created equal, some are indeed heavier than others.
Thus, it is always important to keep in mind that a plugin is capable of ruining the performance of your site on its own.
But without technical knowledge on that side, you're going to have trouble finding the cause. Unless you disable all the plugins one by one, and succeed in finding out which one is involved.
However, you can take a look at the UsageDD extension to get some clues.
However, I strongly advise you to contact a professional if you are unable to find the cause of the slowness of your website.
Ready to speed up your site?
To conclude on the performance, here are the different points we have seen through this post.
We saw the different factors that could slow down a WordPress site, including images, heavy plugins, an old PHP version, lack of caching, etc.
Finally, we saw the different tools and plugins that can allow you to significantly improve the load time of your site.
Find more of our posts about performance on this page.
I hope you enjoyed this post. Feel free to leave me a comment with a before and after to show me the results of these optimizations. If you have performance tips to share, go ahead. 🙂
Receive the next posts for free and access exclusive resources. More than 40,000 people have done it, why not you?